---
April Plastics Engineering Focused on Sustainability, Wearables and Molding Technologies
The digital version of the April 2022 issue of Plastics Engineering is now available.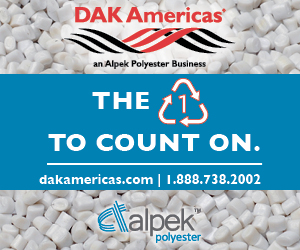 Plastics Engineering Highlights
---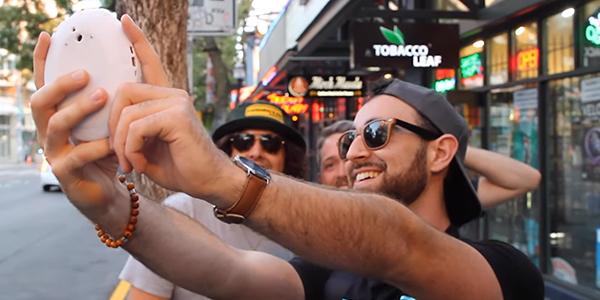 Novel eco-friendly designs challenge smartphone norms and promote circularity.
Don't miss an issue of Plastics Engineering magazine!
Subscribe or renew your subscription today at 4spe.org/subscribe.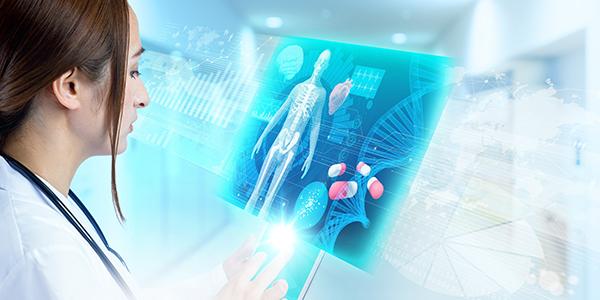 Plastics spur growth in wearable diagnostics including self-healing electronic skin and self-powered devices.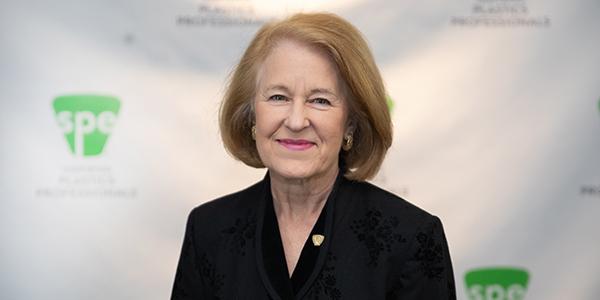 SPE overachiever Donna Davis shares her take on critical plastics issues.
Looking Back 80 Years While Shaping the Future
Highlight your company's history, innovations, products, services and more! Our upcoming July/August issue of Plastics Engineering magazine will be a celebration of SPE's 80th Anniversary and a look at the future of the industry. You are invited to be an important part of this must-read issue. With a reach of over 30,000 global industry leaders in more than 84 countries, Plastics Engineering readers are your potential new customers. 90% of our readers are decision-makers for new plastics technologies — tell them about your company, your roadmap for the future, and how your success is their success. Don't miss out. Be included in this historical SPE milestone! For Plastics Engineering advertising opportunities contact: Michael Greskiewicz or Desiray Young.
80th Anniversary Fun Fact!
In 2012, ANTEC® Mumbai was the largest plastics technical conference ever held in India, with more than 450 delegates attending 178 technical presentations over two days.

What's Happening Around SPE
---
SPE and the SPE Palisades-MidAtlantic Section are presenting the Trends and Innovations in Plastics Processing and Recycling Conference — taking place virtually on Wednesday, April 20 — with a focus on 3D Printing, Compounding Technology, Sustainability and Mechanical Recycling, Additive Manufacturing, Injection Molding, Composite Materials, and more. This conference is a part of SPE's National Week of Plastics Processing taking place from April 17-21. This week-long event is for those interested in pursuing a career in plastics processing or just wanting to learn more about plastics processing. You can register for the whole week or for Wednesday's conference only!
SPE is thrilled to announce that ANTEC® 2022 is taking place in-person, co-located with PLASTEC® South, an Informa event, at the Charlotte Convention Center in Charlotte, NC, from June 14-16, 2022. Not only will ANTEC® 2022 host the highest level of technical papers and presentations that you've come to expect but you will FINALLY (!) be able to connect with your plastics peers and friends face-to-face. At ANTEC® 2022 you will have multiple opportunities to spend time with your colleagues at SPE-hosted meetings, receptions, an Honors and Awards Luncheon, and additional SPE Chapter networking events. Registration and more details will be announced in the coming weeks.
SPE recently announced METTLER TOLEDO as a SPE Preferred Partner. METTLER TOLEDO is a leading global manufacturer of precision instruments. The company is the world's largest manufacturer and marketer of weighing instruments for use in laboratory, industrial and food retailing applications.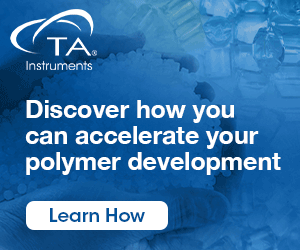 SPE Mold Technologies Division to Recognize Mold Repair/Maintenance Technicians
To recognize a group of otherwise unsung heroes in the plastics industry, SPE's Mold Technologies Division is seeking nominations for the Mold Repair/Maintenance Technician of the Year. This award is based on the performance of a team member in your organization who exemplifies one or more of the following characteristics:
Superior understanding of the fit, function, and operation of tooling as it relates to plastic processing and a keen ability to manage multiple tasks and ever-changing priorities.
Able to convert his/her technical knowledge into a training opportunity for the next generation of Maintenance/Repair Team members within the marketplace.
Contributes in some manner to the community around us, either within the industry or outside the business.
For more information about this recognition, please contact Scott Peters, SPE Mold Technologies Division Chair-Elect 2020-2022, at scott.peters@moldedmarketing.com.
SPE Foundation
---
You'd be hard-pressed to find a middle schooler who doesn't appreciate the curious properties of slime. So, on March 1, when sixth graders at Faubion Middle School in McKinney, Texas, discovered that the "polymer chains" they were combining in science class by mixing a couple of liquids in petri dishes turned out to be what they all colloquially know as "slime," it was no surprise that they were on board to learn more. Leading the discussion was Eve Vitale, Executive Director of the SPE Foundation. She's also an SPE PlastiVan® educator who—along with fellow PlastiVan® teachers Evan Morton and Elizabeth Egan—had been invited to Faubion to talk about the world of plastics engineering and to spark student interest in their own field and STEM (Science, Technology, Engineering and Math) in general.
DEI Dialogue
---
DEI Dialogue
---
On this episode of the 2022 TRENDY Award winning, PlastChicks – The Voices of Resin – Lynzie Nebel and Mercedes Landazuri host Dr. Erin Keaney, Research Scientist, Adjunct Faculty, University of Massachusetts Lowell and COO and Co-Founder of Nonspec. Nonspec is committed to providing affordable and adjustable prosthetic limb systems to all amputees. They discuss Erin's plastics research, her challenges in developing Nonspec, lessons learned when building a great team, and overcoming roadblocks as women in STEM. Listen at
4spe.org/Podcasts
.
---
SPE News Story Ideas?
Know a member who is doing outstanding things in plastics or in SPE? Have you heard about or are part of a chapter that is making an impact or a difference in the industry? Let us know if you have any story ideas for SPE News! Feel free to contact Chris Barry at cbarry@4spe.org.
---
Upcoming Events
---
WEBINAR: Density Determination for Consistent Plastic Quality (Part One of the Earth Day Sustainability Series)

April 7 | Virtual Event

Register

WEBINAR: An Overview of Nylon Resins

April 14 | Virtual Event

Register

12th SPE European Thermoforming Conference

April 18 - 22 | Vienna, Austria

Register