---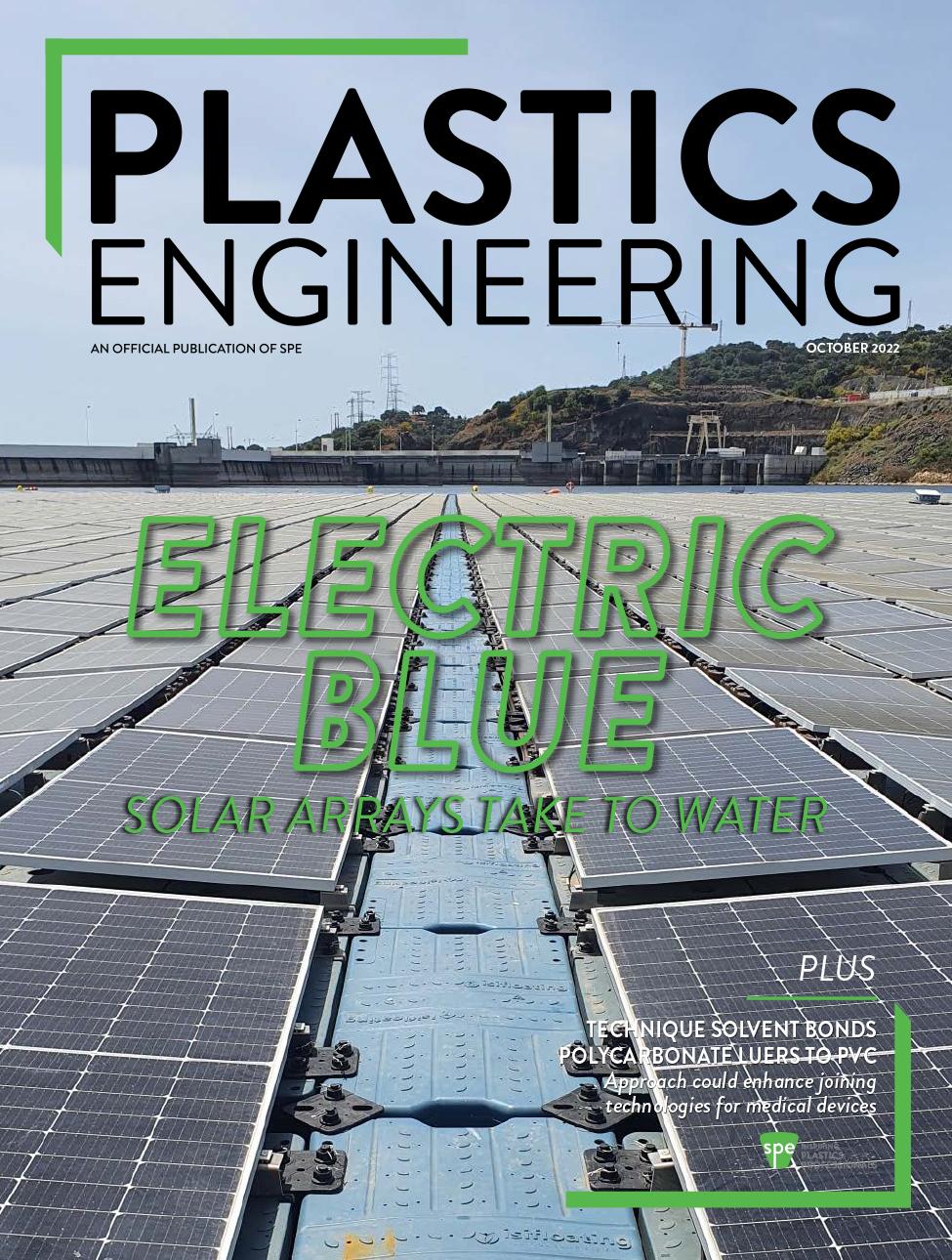 Plastics Engineering
The latest issue of Plastics Engineering looks at recycling, solvents, the plastics business, and much more!
Plastics Engineering Highlights
---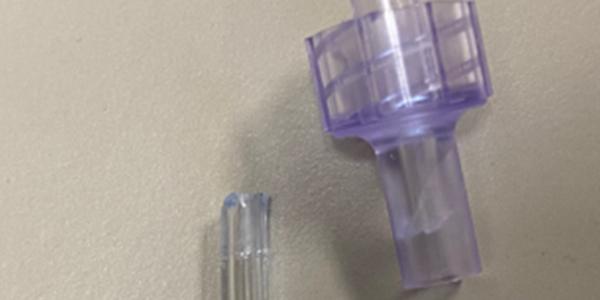 Tech Paper focused on a method to measure the bond strength of PVC tubing that has been solvent bonded to polycarbonate (PC) Luer connectors.
Don't miss an issue of Plastics Engineering magazine!
Subscribe or renew your subscription today at 4spe.org/subscribe.
Plastics has grown into a $600 billion annual business, the sixth largest industry in the U.S., according to the Plastics Industry Association's 2022 Size and Impact Report.
Abu Dhabi, capital of the United Arab Emirates, brought in September the Rebound Plastic Exchange, a global, digital trading platform for recycled plastics.
What's Happening Around SPE
---
SPE is looking for speakers for ANTEC® 2023, taking place March 27-30 at the Hilton Denver City Center in Denver, CO. ANTEC® is the perfect event to share your research or your company's latest developments. And we're changing things up a bit for 2023! Speakers are no longer required to submit a technical paper. You can submit a paper or a presentation. The choice is yours! This will allow for greater flexibility on how you would like to present your work. Call for Speakers deadline is December 2, 2022, so don't hesitate – submit today!
Don't miss this opportunity to submit your Student Posters for ANTEC® 2023! We're asking for posters focused on the latest findings in plastics technologies, polymer research, new materials, processes and more. Do you have something that is unique or a general but relevant topic that can reach everyone? If so, submit your poster today!
Pre-ANTEC® Workshops are intended to be a "deeper dive" into topics of interest to ANTEC® 2023 attendees, offering them additional learning opportunities while at the event. Workshops will be held at the Hilton Denver City Center, the ANTEC® host hotel. We are seeking subject matter experts to serve as instructors for the workshops. Topics of interest include workshops on fundamentals in polymer science, polymer processing, polymer sustainability, polymer applications, among others.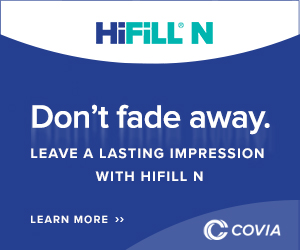 The first Essentials of Management & Leadership in Plastics cohort has started but you can still apply for a spot in the second cohort session! If you're targeting 2023 as the year to move into a leadership role, now is the time to develop your leadership skills. The second cohort begins in February 2023 and runs through July 2023. Apply before December 15 and you'll be able to enroll at the 2022 rates of $1,950 for SPE members and $2,250 for non-members. After December 15, enrollment rates are increasing!
SPE Foundation
---
Girl Scout councils across the country want the SPE Color Your World with Polymer Science patch program to discover the fascinating properties of plastics and how they fit into the world. The SPE Foundation needs YOUR help to make this possible. Show your support by making a gift at give.4spe.org anytime between now and #GivingTuesday (November 29). Let's show Girl Scouts they can become polymer scientists and engineers! Double your impact by making your gift early! The first $10,000 in donations will be generously matched by the SPE Automotive Division.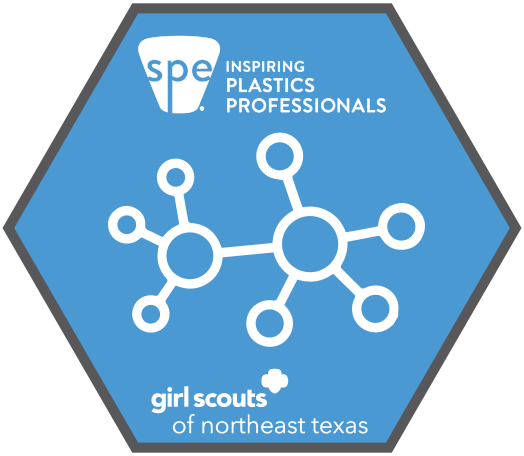 New Podcast Episodes
---
Lynzie Nebel and Mercedes Landazuri host Dr. Katrina Knauer, Program Manager, National Renewable Energy Laboratory (NREL) and CTO of the BOTTLE (Bio-Optimized Technologies to keep Thermoplastics out of Landfills and the Environment) Consortium discuss attaining your ideal job in your plastics career; Katrina's research into deconstructing plastics to get useful chemicals and building blocks out of the process -- pure and useful monomers -- without needing energy-intensive processes; and low-energy, tandem design of chemical and biological processes to convert highly contaminated mixed waste into high-value polymers used for a variety of biodegradable products. Listen at 4spe.org/podcasts.
---
SPE News Story Ideas?
Know a member who is doing outstanding things in plastics or in SPE? Have you heard about or are part of a chapter that is making an impact or a difference in the industry? Let us know if you have any story ideas for SPE News! Feel free to contact Chris Barry at cbarry@4spe.org.
---
Upcoming Events
---
Webinar: Viscoelasticity

November 10 | Virtual Event

Register

Sustainability and The Recycling Stream

November 16 | Smyrna, GA

Register

Plastics and Circular Economy Conference 2022

November 22 | East Melbourne, Australia

Register